Give back to the park you love
Join our volunteer efforts at Ute Valley Park to maintain and enhance the trails, meet fellow park enthusiasts, and give back to the park that provides so much enjoyment for the community.
Learn More About Volunteering in Ute Valley Park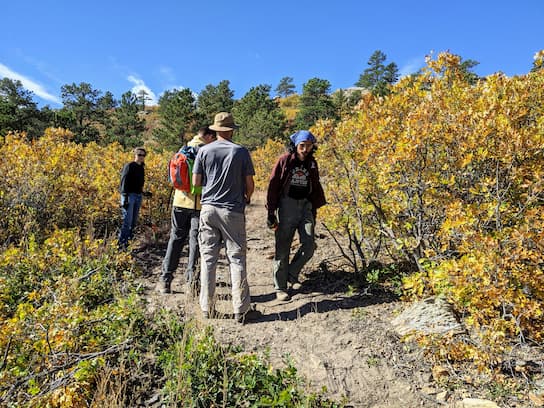 Volunteer days: the 1st and 3rd Wednesday of every month, 5:30 – 7:30 p.m. April through September.

Crew leaders schedule additional volunteer days. Check the FUVP Facebook page for volunteer opportunities, meeting locations and updates.
Volunteer and get a free beverage, stickers and buttons! After 4 hours of volunteer work you'll receive a free beverage (beer or non-alcoholic) at our end of year appreciation party.

All tools provided

Please wear closed toed shoes
Leave No Trace
Ute Valley Park proudly supports The 7 Principles of Leave No Trace.
Please read and always obey the rules of Ute Valley Park.
Contact us for more information!
Help make Ute Valley Park better by volunteering.
* indicates a required field